IMG KnowledgeBase & Frequently Asked Questions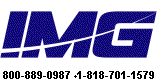 ---
Search FAQ's


Searching for ID: QC1105120283
QC1105120283
Where is My-T-Soft most often used?
In ATM's, Computer Automated Manufacturing, Data Acquisition, Home Automation, Human Machine Interface (formerly Man Machine Interface), Industrial Automation, Instrumentation, Kiosks, Process Control, Shop Floor Control, Simulators, and (interactive) Whiteboards. Anywhere there's a pointing device being used in a Windows environment that may require alpha/numeric data entry or programmable buttons / panels.
Original ID: QC222197
| | | |
| --- | --- | --- |
| Category: Common | Type: Question/Answer | Product: My-T-Soft |
---
Notes:
Depending on product, release version, OS version, and specific technical issue, some tech items are very specific, and some may span to other products/versions
Downloadable files can also be accessed by anonymous FTP at ftp://downloads.imgpresents.com
Older files are moved into a separate archive location - see notes/details/new location in *.archived.txt text file
---
---














As seen in ...