IMG KnowledgeBase & Frequently Asked Questions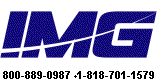 ---
Search FAQ's


Searching for ID: IL0107120532
IL0107120532
Problems with an evaluation license or any electronic license (delivered via e-mail)
Here are some items that have occurred that may help you resolve this issue...

The license is actually valid, but the license manager was already running unbeknownst to you. Restart your system & run Licensing Information directly (without running the product).
You did not copy the entire license information correctly. Between the ( ===== . . . ======) lines actually means all the information between the 2 lines, including carriage returns (i.e. blank lines) If you end the license file prematurely by not including any trailing carriage returns (i.e. the trailing blank lines), the verification will fail.
You saved the file directly to the LICENSE.LIC file, but it is in Unicode format (rather than ANSI). From Notepad, try a File | Save As. . . and verify the encoding is ANSI. For newer license files, it is the opposite - it must be in UNICODE format, not ANSI. As a reference, if the file contains "# This is an Authenticated License File" then it should be ANSI. If it does not have that line, it is UNICODE.
The file was modified from DOS Text (carriage return/line feed) line breaks to UNIX text (line feed) line breaks - Use WordPad, and and Save As Text (MS-DOS/Text).
You have extensions hidden, and you saved the file as a .txt file, so even though you see LICENSE.LIC, the file is named LICENSE.LIC.txt, and this (no matter what you actually see) is not actually a file named LICENSE.LIC (which is what the IMG License Manager is looking for). Refer to the Command prompt (Run | CMD) or turn off the "hide extensions of known types" in Folder Options.
The product and/or version is not an exact match. It must be to license.
| | | |
| --- | --- | --- |
| Category: Licensing | Type: Information | Product: General Issue |
---
Notes:
Depending on product, release version, OS version, and specific technical issue, some tech items are very specific, and some may span to other products/versions
Downloadable files can also be accessed by anonymous FTP at ftp://downloads.imgpresents.com
Older files are moved into a separate archive location - see notes/details/new location in *.archived.txt text file
---
---














As seen in ...